I have been asked on multiple occasions whether I prefer M-Lock or KeyMod rails. My answer has always been that I did not think it mattered. I have always been a Mil-Std-1913 rail fan. All the rifles I have built I have kept the quad Mil-Std-1913 rails. Now you all know how I feel about the term "Picatinny rail". It just down right pisses me off. Picatinny had nothing to do with it, other than to be the project manager. The standardized rails were developed by Richard Swan of Arms, Inc. The correct term is Mil-Std-1913 rail.

I have to say after having a lot of experience with both M-Lock and KeyMod on rifles sent in for evaluation I can now say I have a clear cut opinion. Hands down I prefer the M-Lock. I have had several rifles with KeyMod that I have had extreme difficulty both installing and removing the rail segments. In fact, one was so bad I sent my rail segment back with the rifle because I could not get it off. I had never had that problem with the M-Lock segments. I have received some really cool segments from Kinetic Develop Group that had spring loaded arms. You drop the segment in place, hit two tabs and the arms engage and the segment was as solid as a rock. I also had many of the Keymod segments come loose while firing where I did not with the M-Lock.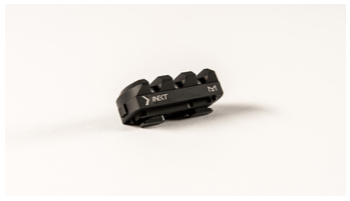 Personally, after all the issues I had with KeyMod, I would never purchase a Keymod rail again. However, I will say I still prefer the Mil-Standard-1913 rails. I like that there is no issue with having to keep track of rail segments. All rails are available at any time. I always put
Manta rail protectors
on all unused rails, which is awesome for gripping and protects unused rails from damage. (You can save 20% on
Manta
rail protectors
on their website with code SAS20.) Most of the non-fixed rail handguards I have are difficult to grip without a vertical grip. Rail segments are too short at best for my large hand. The fixed rail is not a problem.
---
---